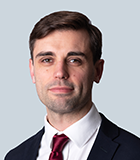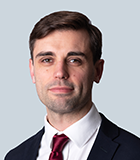 Ben Cawley-Harrison
Director
Ben Cawley-Harrison is a director in the Restructuring practice, based in London. Ben leverages more than 12 years of corporate banking experience across risk management, structured commodity finance and distressed asset recovery.
Prior to joining Kroll, Ben was a director in Standard Chartered Bank's Stressed Assets Group, where he managed a portfolio of stressed and distressed accounts with combined exposure of more than $600 million. Before that, he was involved in structuring bespoke financing solutions for commodity-focused corporate clients in emerging markets.
Ben has extensive experience with Europe and developing markets by working on numerous corporate transactions across a variety of industry sectors including oil and gas, mining and metals, shipping, aviation, commodity trading and diamond and jewelry. His strong financial and analytical skills, combined with a wealth of commercial experience, play a key role in understanding complex situations and determining optimal solutions for value preservation/enhancement. Aside from restructuring, Ben is also a leader in diversity and inclusion matters.
Ben received a first-class BSc (Hons.) degree in mathematics from the University of Birmingham. He is also a chartered financial analyst (CFA) and a member of both the CFA Institute and INSOL International Financiers' Group.
---
Restructuring
Restructuring
Financial and operational restructuring and enforcement of security, including investigation, preservation and realization of assets for investors, lenders and companies.
Cross Border Insolvency
Cross Border Insolvency
Assisting stakeholders, including creditors, investors and management, to identify solutions in contentious situations.
Return to top