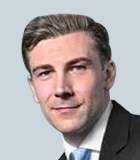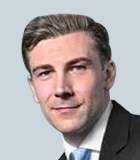 Ben Boorer
Associate Managing Director
Ben Boorer is an associate managing director in the Forensic Investigations and Intelligence practice, based in London.
Ben leverages more than 16 years of experience in financial investigations, particularly internal investigations concerning fraud, bribery, corruption and financial misreporting, together with ensuing asset recovery assignments, in both the civil and criminal arenas.
Ben has worked alongside not-for-profit organizations, non-governmental organizations (NGOs), government bodies, corporates, law firms and law enforcement agencies.
Prior to joining Kroll, Ben was a director at Stroz Friedberg, a cybersecurity firm. Prior to that, he worked at Grant Thornton and EY/Arthur Andersen. Ben also spent two years on secondment at the UK's Serious Fraud Office (SFO).
Ben is regularly involved in assignments that cross borders and require differing jurisdictional considerations. He has worked on investigations involving most European countries, the U.S., Kenya, Pakistan, Sudan, Central Asia and other offshore jurisdictions. Ben has either reported to, or worked with, the FCA, the SFO, various UK police forces, Europol, the SEC, the Commodity Futures Trading Commission and the Japanese Financial Services Agency.
In addition to reactive assignments, Ben has a broad experience of proactive assignments, which include red flag analysis, to determine where and how an organization may be susceptible to fraud. His experience also includes counter-due diligence projects designed to identify and analyze reputational risks faced by an organization or individual, stemming from public allegations of illicit financial behavior.
Ben is a fellow of the Association of Chartered Certified Accountants and a member of the Private Prosecutor's Association.
---
Forensic Investigations and Intelligence
Forensic Investigations and Intelligence
Kroll's forensic investigations and intelligence team delivers actionable data and insights to help clients across the world make critical decisions and mitigate risk.
Financial Investigations
Financial Investigations
Global, efficient investigations into allegations of fraud, bribery, corruption and money laundering.
Return to top