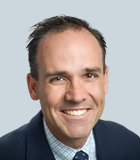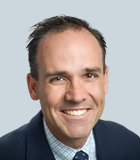 Barrett Richards
Senior Director, Delay Expert
Barrett Richards is a senior director the in the Expert Services practice, based in New York City.
Barrett leverages more than 25 years of construction management and dispute resolution experience in assisting attorneys, contractors, developers, government agencies and property owners with change order preparation and negotiations, schedule development and review, claim preparation and analysis, insurance appraisals, and expert witness services. He has testified in arbitration and litigation matters on several occasions in the United States.
Prior to joining Kroll, Barrett served as an executive consultant at GREYHAWK, a construction management and claims consulting firm. Before that, he was a senior manager at EY. Barrett has also held manager positions at Deloitte. During his time in these positions, he led teams that validated over $100 million US of remediation costs related to the flooding of a General Motors research and development facility, acted as a subject matter expert in assessing the construction costs and schedules for 28 active projects totaling $1.7 billion US, advised the City of New York ("City") in the settlement of a contractor's delay and damages claim on an electrical contract involving over 180 sites in the New York City area, and provided construction scheduling, change management, and claims services for an electrical contractor on a $2 billion US public works project in the New York City area.
Barrett holds a B.S. in construction management and an MBA in international business administration. He is a Certified Cost Professional (CCP), Certified Estimating Professional (CEP) and Planning and Scheduling Professional (PSP) with the Association for the Advancement of Cost Engineering International (AACEi) and an adjunct member of the New York City Bar Construction Law Committee. Barrett is a regular project management trainer for the New York State chapter of the Associated General Contractors of America (AGC) and presented on construction risk management at AGC's national risk management conference and construction claims mitigation at the annual meeting of the Construction Financial Management Association.
---
Expert Services
Expert Services
Independent expert analysis, testimony, advice and investigations for complex disputes and projects.
Construction Expert Services
Construction Expert Services
Expert analysis, testimony and advice for construction and engineering disputes and projects.
Return to top