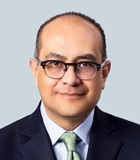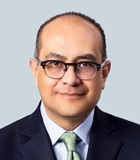 Arturo del Castillo
Associate Managing Director
Arturo del Castillo is an associate managing director with Kroll's Forensic Investigations and Intelligence practice, based in Mexico. He is the regional leader of Kroll's forensic services for Latin America.
A native of Mexico, Arturo has extensive international experience in forensic and financial investigations as well as with many compliance-related laws with significant implications for Kroll clients in the region, including the U.S. Foreign Corrupt Practices Act, UK Bribery Act, Canadian Corruption of Foreign Public Officials Act, and Brazil's Anti-Corruption Act. He specializes in forensic and financial investigations, fraud and corruption investigations, FCPA reviews, and compliance matters. Arturo also serves as an expert witness at trials and arbitration panels.
Arturo joined Kroll from KPMG, where as a partner he established and then led the firm's Forensic practice in Colombia. In this role, he had executive responsibility for directing and coordinating the delivery of the firm's forensic services at the national level, successfully growing the business and building a staff of 20 professionals. Prior to his appointment in Colombia, Arturo was a manager with KPMG's Forensic practice in Mexico, where he specialized in forensic investigations of financial fraud, misappropriation of assets, corruption, and anti-money laundering reviews. He has led fraud investigations for a broad range of enterprises across many industries, including life sciences, oil and gas, manufacturing, mining, entertainment, health care, and education.
Earlier in his career, Arturo was a partner with a consulting firm in Mexico, where he focused on analyzing white-collar criminal matters. He was also a research fellow for think tanks in Mexico and Norway. His experience additionally includes consulting for the Mexican and Colombian governments in their respective efforts to design and improve national anti-corruption policies.
A published author, Arturo also participated in the Organization for Economic Co-operation and Development's 2009 Working Group to design the OECD Anti-Bribery Guide for the private sector.
Arturo has been a featured speaker in numerous seminars and workshops. His lectures about fraud, corruption, and economic crime are well known among policy makers and within the entrepreneurial sector and professional organizations, such as the International Chamber of Commerce, Americas' Central Securities Depositories Association, Association of Certified Fraud Examiners, International Bar Association, Institute of Internal Auditors, and Public Accountant Colleges.
Professional Experience
Fraud Risk Assessments
Managed a number of proactive analyses of fraud risk assessments for clients in their core business and administrative processes, focusing on the diagnosis of risks and recommendations to improve internal controls to prevent, detect, and respond appropriately to corporate mismanagement.
Fraud and Corruption Investigations
Regularly leads investigations for clients related to fraud and corruption allegations, including forensic analysis of digital data and accounting records. Arturo has led such investigations for clients in banking, life sciences, oil and gas, manufacturing, mining, entertainment, health care, and education.
Anti-Corruption Reviews
Conducted tailored reviews and investigations in advance of acquisitions to identify risks under the U.S. Foreign Corrupt Practices Act, UK Bribery Act, and other legislation regarding corruption of foreign officials. Arturo has also conducted reviews of client operations for corruption risks in numerous sectors, including oil and gas, natural resources, life sciences, and education.
Expert Witness and Dispute Advisor
Appointed as an expert witness at white-collar crime trials and international arbitration panels of commercial disputes. Arturo is adept at writing reports and providing testimony in direct, clear language. His testimony has been requested in cases of different jurisdiction throughout Latin America.
Publications
¿Cómo defraudan los "milenians", Mundo Ejecutivo, May 2016.
3 Preguntas Clave para Entender la Corrupción, Mundo Ejecutivo, April 2016.
Gestión Oportuna de los Riesgos de Fraude, Hacia una Junta Directiva Efectiva, KPKG, 2012.
¿Sabía usted el daño económico por fraudes en Colombia?, Interview with Tele Medellín, YouTube, 2011.
Administración de Riesgos de Fraude, en Gobierno Corporativo en México, IPADE, KPMG, IMEF, 2009.
Percepciones de la corrupción en la Ciudad de México, ¿Predisposición al acto corrupto?, CIDE, 2003.
Medición de la corrupción. Indicadores para medir la rendición de cuentas, Auditoría Superior de la Federación, 2003.
Reformando al Gobierno. Una visión organizacional del cambio gubernamental. Co-authored, Miguel Ángel Porrua, 2000.
Education and Certifications
Ph.D. Candidate, Economics and Organization, University of Bergen (Norway)
M.Phil., Administration, University of Bergen (Norway)
B.A., Public Administration, El Colegio de Mexico
Diploma, Corporate Finances and Accounting, Instituto Tecnológico
Languages
Spanish – Native
English – Fluent
---
del Castillo
/en/our-team/arturo-del-castillo
/-/media/kroll/images/headshots/managing-directors/arturo-del-castillo.png
people
{01699FB1-A280-41EA-B450-4639512275D3}
{A1F59F33-F734-45CE-99C0-DB8D4257CC6E}
{55013783-9455-4D36-882A-1D17F8D58889}
{C3CDFD67-9703-400A-B17E-118CE9D7E4AB}
{047C49DE-F44A-4E06-9DE8-782E565F291A}
{C6E677F2-B5B4-485D-AA0E-9FBAA922A793}
{DE563436-603A-4189-95C9-694668C73511}
{C811D92E-614C-417A-AF4F-EB80E516C701}
{C709DABB-FEDB-4060-9674-41B14868A4CC}