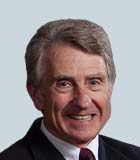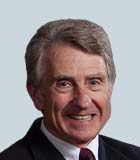 Anthony Wells
Managing Director
Tony is a managing director in the Real Estate Advisory Group. He is one of the country's leading appraisers in industrial/commercial real estate valuation.
Tony has served as project manager on major engagements providing valuation services to corporate clients on a global basis. In addition to serving on foreign assignments, he has completed assignments in many U.S. states. Purposes have included property tax, financial reporting, financing, purchase or sale, fair rental, tax reporting, and donation.

Tony has appraised a wide variety of property associated with, but not limited to, the following industries: airline; airports; aircraft manufacturing including engine/assembly plants; car and truck facilities including assembly, power train, metal press, component, research and development, and corporate headquarters; chemical operations; computer manufacturing and services; consumer products; electric power; metal fabrication; railroads; and steel mills. His experience in unique properties includes airport properties, large hotels, movie studios, television/radio stations, corporate headquarters, major league sports stadiums, and redevelopment projects in the U.S. and the UK.

Tony joined American Appraisal (now Kroll) in 1966. After a two-year term of active duty in the U.S. Army, he rejoined American Appraisal, and has held various positions in the real estate and industrial valuation practices. He has been in his current position since 2006.

He received his B.B.A. in finance from the University of Wisconsin – Milwaukee, and is an Accredited Senior Appraiser by the American Society of Appraisers.
---
Valuation
Valuation
Valuation of businesses, assets and alternative investments for financial reporting, tax and other purposes.
Real Estate Advisory Group
Real Estate Advisory Group
Leading provider of real estate valuation and consulting for investments and transactions
Return to top