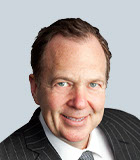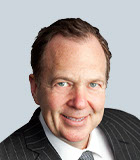 Andrew Stoneman
Managing Director
Andrew Stoneman is a managing director in the Kroll Restructuring practice, based in the Gibraltar office. He has over 30 years of experience advising people and businesses in financial trouble and is well-known for the quality of his work in the financial services sector. His experience includes handling complex, multi-judiciary restructuring and insolvency cases in the insurance, fintech and gaming sectors. He has also worked on compliance and capital raising engagements.
Before the acquisition of MCR in 2011, Andrew was one of MCR's founding partners and its managing partner since 2001. Since 2011, Andrew has been helping Kroll expand its global businesses and providing advice to clients across all its service lines. He has a broad range of relationships at the highest levels and across Kroll and coordinates a globally mobile team to respond to complex and time-critical situations. In January 2021, Andrew took on the responsibility to set up and develop the Kroll office in Gibraltar.
Andrew regularly speaks at international conferences and has presented numerous courses and seminars.
Andrew is a licensed insolvency practitioner in Gibraltar and the UK. He is also licensed as a Chartered Accountant in the UK.
---
Stoneman
/en/our-team/andrew-stoneman
/-/media/kroll-images/headshots/andrew-stoneman.jpeg
people
{5EDC6FDB-1A87-4447-A226-76CA6CD31223}
{F28AE804-4F0F-444B-9BB6-81378697EAE6}
{0840D7ED-B8E4-48DD-8F31-7345340BF1D9}
{047C49DE-F44A-4E06-9DE8-782E565F291A}
{70E25357-B690-49B8-948F-958DAD26DCD4}