Andrew Beckett
Managing Director
Andrew Beckett is a managing director for Kroll's Cyber Risk Practice. Andrew began his career at GCHQ where he held a variety of roles including head of the branch responsible for providing cyber security advice to government departments and penetration testing.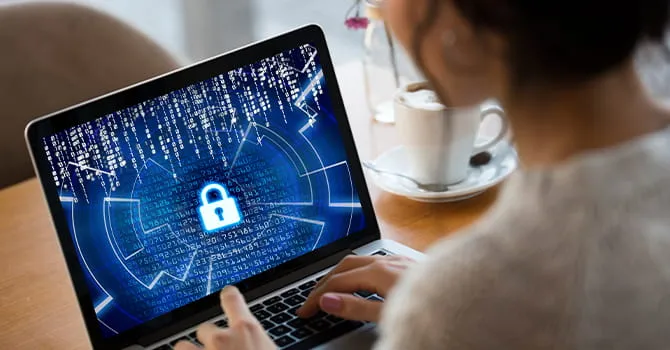 He also served in the Organization for the Prohibition of Chemical Weapons (OPCW). This is an International Civil Service organization operating under the auspices of the UN where Andrew was the first head of the Office of Confidentiality and Security and charged with setting up this team. Andrew went on to run his own commercial consultancies before joining Airbus Defense and Space in the UK as the head of Cyber Defense, a role he filled for five years before joining Kroll. Andrew is a visiting professor of Cyber Security at the University of South Wales.
Professional Experience
Wrote and delivered a paper to an international audience which shaped the collection of intelligence from satellite phones.
Negotiated intelligence sharing partnerships with overseas governments.
Part of a team looking at the introduction of the CLAS scheme (CESG Listed Advisors Scheme). Andrew designed and delivered the original training for the first two intakes of CLAS consultants.
Served as GCHQ representative on numerous Association of Chief Police Officers (ACPO) committees and pan-government boards.
Organization for the Prohibition of Chemical Weapons
Andrew was the first head of the Office of Confidentiality and Security (OCS) as part of the Director General's office. This role was effectively a Chief Security Officer role for an international organization dealing with sensitive information relating to the storage and destruction of chemical weapons and the monitoring of pre-cursor substances.
Amalgamated three disparate teams to form a single entity responsible for physical, personnel and information security.
Established an ISMS for the organization and oversaw a successful external audit by an international team of experts including two contributory authors to the ISO27001 standard and the International President of ISACA.
Managed security response to 9/11 and liaised with Dutch Military, police and Foreign Ministry regarding local security for the HQ and laboratory sites and with the UN in New York.
Airbus Defense and Space
Among Andrew's notable successes was the establishment of a cyber incident response team which was selected as one of only four teams authorized to undertake incident response on behalf of UK government departments and the Critical National Infrastructure during the pilot phase of this new industrial partnership. Andrew has also led technical pre-sales teams in the Middle East and North America and been a member of a UK Trade & Investment Cyber Trade Delegation to the UAE. Andrew was the Airbus representative at several trade bodies including Defense Cyber Protection Partnership, UK Cyber Security Challenge Advisory Board, Intellect, Cyber Security Information Sharing Partnership, Ethical Security Testers and e-Skills Apprenticeship Council.


Education and Certifications
10 years' experience as a CESG Listed Advisor Scheme (CLAS) member

Certified PRINCE2 practitioner

CRAMM risk assessment registered practitioner

ISO/IEC 27001 Lead Auditor

Visiting Professor University of South Wales
Affiliations and Memberships
Member of the British Computer Society
---
Beckett
/en/our-team/andrew-beckett
/-/media/kroll-images/headshots/andrew-beckett.png
people
{E39587AD-8F0B-4FE2-865F-969BC5501096}
{70E25357-B690-49B8-948F-958DAD26DCD4}