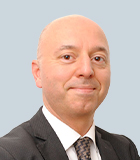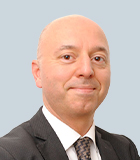 Andrea Sella
Managing Director
Andrea Sella is a managing director in the Fixed Asset Advisory Services practice, based in Padua. With more than 16 years of experience, Andrea specializes in providing clients with comprehensive fixed asset valuations for various purposes, including insurance placement, risk management, purchase price allocations, M&A operations, tax planning, and financial statements.
He has a strong track record in assisting clients across a diverse range of industries, including pharmaceutical, chemical, textile, automotive, health care, energy, oil & gas, utilities, food and beverage, mechanical, retail and telecommunications.
Andrea joined Kroll in February 2015 through the acquisition of American Appraisal, where he served as a business development manager for nine years. Prior to that, he worked as a business development manager and business analyst in the information technology field.
At Kroll, Andrea manages a diverse portfolio of clients, providing them with high-quality valuation services across the EMEA region. He has successfully led many critical valuation projects for world-class multinational companies, leveraging his extensive experience and expertise to provide clients with exceptional service and valuable insights.
Andrea is passionate about insurtech and is committed to driving innovation in the fixed asset valuation field by harnessing the power of software and cutting-edge technologies. He is also a frequent speaker at several professional courses and seminars, providing lectures related to risk management, insurance appraisals, and fixed asset valuations.
He has a master's degree in engineering and management from the University of Padua and an accreditation in insurance risk management from the University of Verona.
---
Valuation
Valuation
Valuation of businesses, assets and alternative investments for financial reporting, tax and other purposes.
Fixed Asset Advisory Services
Fixed Asset Advisory Services
Kroll provides clients the transparency they need by identifying, managing, and valuing their fixed assets.
Return to top