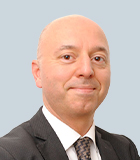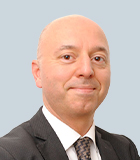 Andrea is a director of business development for the Fixed Asset Advisory Services practice in eastern Italy. He has been involved with all types of engagements, from small single-site equipment appraisals to multinational, billion-dollar business combinations involving business valuations, machinery, real estate and intangible assets.
Andrea, who joined Duff & Phelps (rebranded as Kroll) in 2006, has extensive experience serving general manufacturing operations and businesses. Prior to joining Kroll, he worked as a business developer in some industrial companies.
Andrea holds a degree in Engineering - Management from the University of Padova.
---
Sella
/en/our-team/andrea-sella
/-/media/kroll-images/headshots/andrea-sella.jpg
people
{69686C52-C3A5-4F48-97D8-5546105882C4}
{9559D233-50B3-4565-806B-6E78B584C0FF}
{70E25357-B690-49B8-948F-958DAD26DCD4}