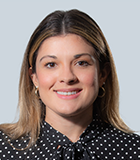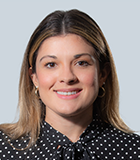 Ana Jesica Robillard
Manager
Ana Jesica Robillard is Manager in the Compliance Risk and Diligence practice of Kroll, based in São Paulo. Ana focuses on the South Cone of Latin America and Spain, assisting financial institutions, private equity and venture capital firms, and multinational corporates, to prevent, detect and mitigate risks.
She is focused on leading due diligence efforts for companies interested in investing in new markets and seeking to mitigate potential reputational risks in Latin America, the U.S., Spain and Portugal.
Prior to joining Kroll, Ana worked in an international law firm as a paralegal assisting in global transactions, reviewing contracts to make sure they were aligned with the local laws and regulations. Before that, she also worked at a consulting firm, managing projects and reviewing processes. She specialized in private equity and venture capital at Insper, São Paulo.
Ana has assisted clients during investments, IPO processes, anti-money laundering reviews, and corruption investigations during acquisitions; reviewed compliance programs; and provided litigation support.
She's also involved as a volunteer in I Know My Rights (IKMR), working as a teacher to refugee children.
Ana is studying for a Ph.D. in strategic finance at Fundação Getulio Vargas, São Paulo, and she holds a master's degree in pedagogy from Universidade Anhembi Morumbi, Brazil.
---
Compliance and Regulation
Compliance and Regulation
End-to-end governance, advisory and monitorship solutions to detect, mitigate and remediate security, legal, compliance and regulatory risk.
Return to top