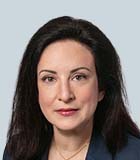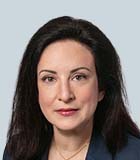 Amalia Mandelenaki
Director
Amalia Mandelenaki is a director in the Expert Services practice, based in London. Amalia is a civil engineer leveraging over 17 years of experience in the construction industry, with a focus on large infrastructure projects (seaports, railways, highways) and buildings (residential, commercial, medical facilities).
Prior to joining Kroll, Amalia was a senior manager at Blackrock Expert Services, which was acquired by Kroll in 2020. She has also worked on site for main contractors in strategic projects, with values ranging from £200 million to £745 million, in North Africa, the Middle East and the UK. Additionally, she has been involved in a wide variety of smaller projects and has experience in various stages of the project lifecycle from the preparation and submission of tenders to the construction and maintenance on site. Amalia has been involved in ICC, LCIA and ICSID arbitrations for projects in North Africa, the Middle East and in the region of the Caspian Sea.
Amalia holds an M.Sc. in construction law and dispute resolution from King's College London and another M.Sc. in construction economics and management from University College London. She also holds a diploma (equivalent to an M.Eng.) in civil engineering from the National Technical University of Athens. Amalia is fluent in English, French and Greek.
---
Expert Services
Expert Services
Independent expert analysis, testimony, advice and investigations for complex disputes and projects.
Construction Expert Services
Construction Expert Services
Expert analysis, testimony and advice for construction and engineering disputes and projects.
Return to top