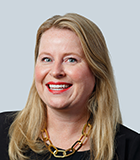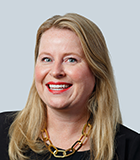 Alison Timme
Managing Director
Alison Timme is a managing director in the Restructuring Advisory practice, based in Cape Town and Johannesburg, South Africa.
Alison leverages more than 20 years of experience in assisting clients with both consensual restructurings and formal insolvency proceedings, providing advice to banks, creditors and corporates as well as taking Chapter 6 business rescue appointments. Her experience covers a wide range of sectors, including agriculture, manufacturing, financial services, mining and construction, and consumables.
Prior to joining Kroll, Alison served as Associate Partner for the Turnaround and Restructuring Strategy practice at Ernst & Young Parthenon. In this role, she conducted Chapter 6 Business Rescue appointments, led a number of rapid assessments and independent business reviews, conducted liquidity assessments and options analysis, advised business rescue practitioners and conducted financial restructuring of high-profile entities. Previously, she was also a senior advisory team member to the Curator of African Bank, the largest successful curatorship in sub-Saharan Africa to date.
Prior to this, Alison helped set up the PwC restructuring practice in South Africa where she was involved in both formal and informal workouts and operational and financial restructuring. Before this, Alison spent over 10 years in London specialising in financial restructuring, informal workouts and insolvencies (administrations), working across a number of jurisdictions during this period.
Alison has represented South Africa on the International Association of Restructuring, Insolvency and Bankruptcy Professionals Association's (INSOL) technical newsletter committee. She is the author of several published articles for the INSOL and of the annual Business Restructuring and Insolvency Report (Times Group). She has also lectured on the topics of business rescue and restructuring as a guest at the Graduate School of Business in Cape Town and is a regular speaker at South African restructuring conferences.
Alison is a Chartered Accountant (CA(SA)) and a Licensed Business Rescue Practitioner. She holds a Bachelor of Commerce degree and a Post Graduate Diploma in accounting from the University of Cape Town. She currently sits on the Board of the Turnaround Management Association of Southern Africa. Alison is also a member of the South African Restructuring and Insolvency Practitioners Association (SARIPA).
---
Restructuring
Restructuring
Financial and operational restructuring and enforcement of security, including investigation, preservation and realization of assets for investors, lenders and companies.
Return to top