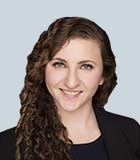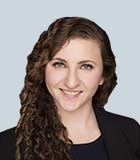 Alina Laumann
Associate Managing Director
Alina Laumann is an associate managing director in the Compliance Risk and Diligence practice, based in New York. Alina advises a diverse client base of multinational corporations and financial institutions on pre-transactional due diligence, third-party risk management and business intelligence solutions. She oversees research teams across North America, including New York and Washington, D.C., and supports broader regional operations.
In her time at Kroll, Alina has managed numerous projects for the ethics and compliance and investigations units of major investment banks, insurance companies and energy conglomerates in support of M&A transactions and BSA/AML, FCPA, OFAC and other regulatory compliance needs. She has over a decade of hands-on investigative experience, having designed and executed numerous complex domestic and international enhanced due diligence projects in English and Russian, including ultimate beneficial ownership screenings and in-depth research assignments involving embezzlement, kickbacks, bribery, tax fraud and varied litigation proceedings.
Prior to joining Kroll, Alina worked for a non-profit organization in San Francisco focused on responsible sourcing. There, she traced global cotton supply chains and helped devise solutions for the enforcement of corporate codes of conduct. Before that, as a graduate student in international affairs, Alina worked for a Moscow-based organization focused on strengthening Russia's anti-corruption legal framework and public procurement procedures.
Alina has been honored as one of Consulting Magazine's 2023 Rising Stars of the Profession, in the category "Excellence in Client Service: Financial Advisory"
Alina received an M.A. in international affairs from American University's School of Public Service and a B.A. in socio-cultural anthropology from the University of California, Berkeley. She is a Certified Anti-Money Laundering Specialist.
---
Return to top