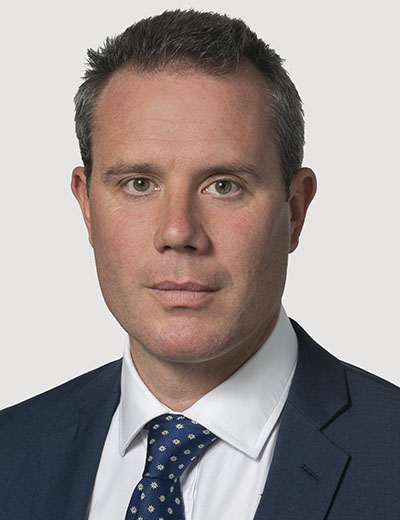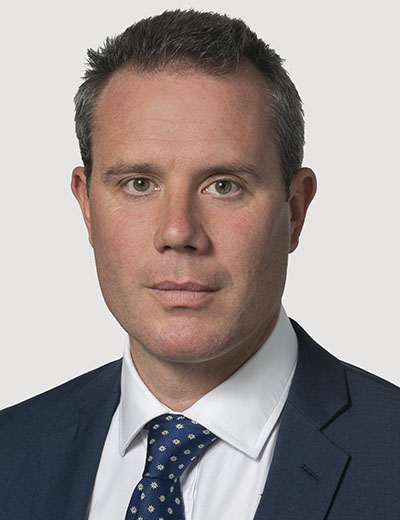 Alexander Booth
Associate Managing Director
Alexander Booth is an associate managing director in Kroll's Forensic Investigations and Intelligence practice, coordinating Kroll's work in Africa. His team advise government agencies, financial institutions, and multinational corporations on regional challenges and opportunities across Africa.
Alexander supports African and international clients on mergers and acquisitions, capital markets transactions, regional market strategies, reputational issues, management of disputes, asset recoveries, and internal fraud reviews. He has particular expertise in emerging markets, and in recruiting human sources in sensitive environments.

Alexander was previously with Kroll in the Middle East, addressing political, economic, and business issues across the region. Before Kroll, he was on the foreign desk of a broadsheet newspaper, and worked overseas for a UK-based online news agency.
Professional Experience
Investments, Acquisitions, and Joint Ventures
Advised an African sovereign wealth fund on the profile and viability of a regional investment opportunity.

Advised a UK private equity firm on investments in multiple sectors in Kenya, Mozambique, Nigeria, and Uganda.

Advised an international telecommunications company on its acquisition of an infrastructure network in Nigeria.

Advised a regional development finance institution on an investment in Cote d'Ivoire.

Advised an international oil trader on the evolving political context around its crude oil offtake partnership with a Nigerian entity.
Capital Markets
Advised a global investment bank on the profile, structure, and strategy of a DRC sovereign institution seeking to raise over USD 1 billion for infrastructure development projects.

Advised a debt-focused UK hedge fund on the reputational and compliance risks related to potential lending to an Angolan corporate.
Regional Market Strategy
Advised an international consumer goods company on its entry into Ethiopia, examining the political situation, intra-regional dynamics, market size, foreign exchange restrictions, and supply and distribution channels.

Advised a listed mining company on its entry into Burkina Faso, with particular focus on the fallout from regime change.

Advised an independent oil exploration company on the political situation and fifth oil licensing round in Mozambique.
Reputation Management
Managed a corporate client's reputational issues in support of its divestment of an African mining asset.

Consulted with a high net worth South African investor on managing reputational issues to support his public relations strategies and applications to regulators.
Investigations
Investigated allegations of kickbacks and conflicts of interest relating to third-party contracts awarded by a pan-African banking group.

Worked with Kroll's forensic accounting team to conduct a supplier audit and to investigate allegations of procurement fraud within a Kenyan consumer goods business.

Investigated the role of opaque intermediary companies in the corrupt awarding of oil exploration and production licenses in Nigeria.

Investigated the provenance of funds of a Panama-registered special purpose vehicle with links to Angola.

Investigated the failure of a project management contractor to develop an iron ore mine in Republic of Congo in line with commitments made to shareholders.

Investigated allegations of bribery and corruption involving an African government official's role in the privatization of a major state asset.
Asset Recovery
Worked with distressed debt investors, special situations funds, and other categories of claimant to identify, trace, and recover assets from diverse locations around the world.

Worked with a major Nigerian banking group to trace assets and support recoveries worth USD 300 million across a portfolio of exposures, leading to the identification of assets in the UK, Switzerland, UAE, British Virgin Islands, and other offshore jurisdictions.
Dispute Advisory
Advised an East African government agency in a long-standing dispute with a commercial partner in the ports and infrastructure sector.

Advised an international commodities trader in a pre-financing dispute with its principal local supplier in Ghana.

Advised a Gulf investment fund in dispute with co-investors in a Kenyan tourist development.
Education and Certifications
MA, Regional Studies, School of Oriental and African Studies (SOAS), University of London

BA (Hons), Philosophy, University of Durham
Languages
English

Arabic

French

Portuguese
---
Forensic Investigations and Intelligence
Forensic Investigations and Intelligence
Kroll's forensic investigations and intelligence team delivers actionable data and insights to help clients across the world make critical decisions and mitigate risk.
Reputational Risk
Reputational Risk
Kroll is a leader in helping companies identify and mitigate the risks that can be fostered by inappropriate behavior and hidden weaknesses in the organizational culture.
Capital Markets Intelligence
Capital Markets Intelligence
Actionable intelligence helping listed companies deal with complex challenges discreetly and effectively.
Return to top