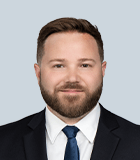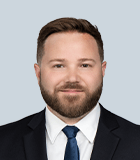 Alex Cowperthwaite
Technical Director of Research and Development
Alex Cowperthwaite is Technical Director of Research and Development in the Cyber Risk practice, based in Toronto.
Alex leverages more than seven years as a security consultant, with a notable emphasis on performing a variety of assessments, including cloud architecture, threat models, web application and infrastructure penetration tests. His experience guides the development of Kroll's offensive security services, including methodology and process improvements, new tools and techniques, and consultant skill development.
Prior to the acquisition of Security Compass Advisory (SCA) by Kroll in December 2021, Alex served as technical director at SCA. Before that, he held the title of Vulnerability Researcher at TELUS Security Solutions, where his primary responsibilities included reverse engineering of n-day vulnerabilities, developing of proof-of-concept exploits and providing detection guidance.
Alex received a bachelor's degree in computer science from the University of New Brunswick, with a major in theory and computation. He also received a master's degree in computer science from Carleton University. His master's degree included peer-reviewed publications on network traffic analysis and DNSSec and a research thesis on authentication trust models.
---
Cyber Risk
Cyber Risk
Incident response, digital forensics, breach notification, managed detection services, penetration testing, cyber assessments and advisory.
Assessments and Testing
Assessments and Testing
Kroll's field-proven cyber security assessment and testing solutions help identify, evaluate and prioritize risks to people, data, operations and technologies worldwide.
Cyber Governance and Strategy
Cyber Governance and Strategy
Manage cyber risk and information security governance issues with Kroll's defensible cyber security strategy framework.
Penetration Testing Services
Penetration Testing Services
Validate your cyber defenses against real-world threats. Kroll's world-class penetration testing services bring together front-line threat intelligence, thousands of hours of cyber security assessments completed each year and a team of certified cyber experts — the foundation for our sophisticated and scalable approach.
Cloud Security Services
Cloud Security Services
Kroll's multi-layered approach to cloud security consulting services merges our industry-leading team of AWS and Azure-certified architects, cloud security experts and unrivalled incident expertise.
Cyber Risk Assessments
Cyber Risk Assessments
Kroll's cyber risk assessments deliver actionable recommendations to improve security, using industry best practices & the best technology available.
Cyber Risk Retainer
Cyber Risk Retainer
Kroll delivers more than a typical incident response retainer—secure a true cyber risk retainer with elite digital forensics and incident response capabilities and maximum flexibility for proactive and notification services.
Return to top