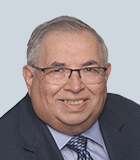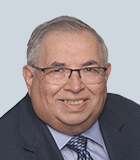 Alan Brill
Senior Managing Director
Alan Brill is a senior managing director with Kroll's Cyber Risk practice, based in the Secaucus office. As the founder of Kroll's global high-tech investigations practice, Alan has led engagements that range from large-scale reviews of information security and cyber incidents for multibillion-dollar corporations to criminal investigations of computer intrusions. He has worked on many of Kroll's major international projects. Alan serves as both a consulting and testifying expert in major cases where his ability to explain complex technology concepts provides counsel with a valuable litigation resource.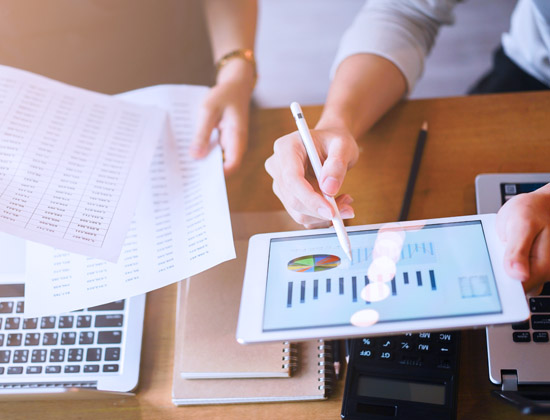 Alan primarily consults with law firms and corporations on investigative issues relating to computers and digital technology, including the investigation of computer intrusions, Internet fraud, identity theft, misappropriation of intellectual property, cases of internal fraud, data theft, and sabotage, as well as computer security projects designed to prevent such events. He has worked extensively on developing methodologies for collecting evidence from corporate information systems. Many of his projects involve the development and presentation of expert reports and testimony in federal and state courts.
Alan is an internationally recognized writer, speaker, and instructor on technology security. He has authored or co-authored 10 books and written numerous articles. In addition, he has appeared on a wide range of media outlets including 60 Minutes, Dateline NBC, Good Morning America, Time Magazine, US News & World Report, The Wall Street Journal, USA Today, NBC, CBS, and ABC News, as well as CNN, MSNBC, CNBC, BBC, A&E, CBC, Discovery Networks, and Court TV. He has been an instructor for the Federal Bureau of Investigation, Secret Service, Federal Law Enforcement Training Center, the American Institute of CPAs (AICPA), American Bar Association, and the John F. Kennedy School of Government at Harvard.
Professional Experience
Expert Witness Services
Alan was selected as the lead expert on cyber security for the Federal Trade Commission in its litigation with Wyndham Hotels relating to three data breaches. This was characterized by the FTC as the most complex problem given to an expert witness.
Corporate Industry Leadership
As a representative to the Electronic Data Processing (EDP) Auditors Foundation Professional Certification Board, Alan helped establish the criteria and the examination for the Certified Information Systems Auditor (CISA) credential.
Security System Design
Alan developed systems design methodologies of structure analysis and structured design, and consulted with major government and defense firms to implement these techniques. His internal security and control technique formed the basis for the National Aeronautics and Space Administration (NASA) standard for design of secure systems.
Critical Cybersecurity Response
When a foreign intelligence service penetrated the computer networks of then-presidential candidates Obama and McCain, Alan led the effort to remove the hackers from the networks of Obama for America and the Democratic National Committee, and to prevent them from re-entering the networks. His work was featured in NBC News reports on the intrusion.
In Kuwait, on the fifth day after coalition forces re-took the city from the Iraqi army, Alan led a small team on the ground seeking intelligence from computers left behind by retreating Iraqi forces.
In Bosnia, he led a team of specialists involved in investigating a bank believed to be funding ethnic cleansing. Although attacked and injured, the team interdicted further funds transfers and returned to collect definitive evidence.
Design Methodologies
Alan served on the design team for the Apollo Project Ground Support System at the NASA Manned Spacecraft Center in Houston.
Publications and Thought Leadership
Alan has authored or co-authored 10 books on information security and management, including The Accountant's Handbook of Fraud and Commercial Crime Prevention (AICPA), and dozens of articles in publications ranging from Computerworld to the FBI Law Enforcement Bulletin. He was featured on the CBS News program 60 Minutes, the History Channel's Cyber-terrorism Inside, and the special Hackers: Outlaws and Angels on The Learning Channel.
He serves as lead instructor and keynote presenter for the Cyber Terrorism Training Program at the NATO Center of Excellence for Defense Against Terrorism in Ankara, Turkey.
Education and Certifications
M.B.A., New York University
B.A., New York University
U.S. Army Command & General Staff College, Honor Graduate
National Defense University Eisenhower School for National Security and Resource Strategy, Honor Graduate
Certified Information Systems Security Professional (CISSP)
Certified Fraud Examiner (CFE)
Certified Information Privacy Professional – United States (CIPP/US)
Fellow of the American Academy of Forensic Sciences (FAAFS)
Affiliations and Memberships
Center for International Financial Crime Studies, University of Florida Levin School of Law, Advisory Board
Texas A&M Center for Innovation in Advanced Development & Manufacturing, Texas A&M Health Science Center, Security Committee
NATO Centre of Excellence – Defense Against Terrorism, Ankara, Turkey, Instructor in Terrorist Use of Cyberspace

---
Cyber Risk
Cyber Risk
Incident response, digital forensics, breach notification, managed detection services, penetration testing, cyber assessments and advisory.
Return to top