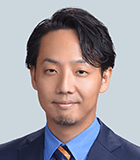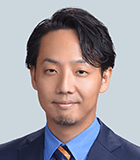 Akihiro Tomita
Senior Vice President, Asia Pacific
Akihiro Tomita is a senior vice president in the Cyber Risk, based in Tokyo. Akihiro leverages nearly a decade of professional experience in the IT and cybersecurity industry, with outstanding experience in endpoint detection and response (EDR) and related technologies.
Akihiro's focus at Kroll is to help clients with best-in-class managed services that provide continuous threat detection, incident response and "triage" forensics.
Prior to joining Kroll, Akihiro served as senior manager of Global Security Practice Japan and APAC at Cybereason, where he was responsible for incident response services delivery and engineering projects. In this role, Akihiro participated in a great number of large-scale incident response engagements and protected enterprise companies from business crisis, some of which involved notorious nation-state threat actors targeting sensitive intellectual property of companies in APAC.
Akihiro has extensive experience assisting leading businesses with professional services, including incident response, digital forensics, cyber threat hunting, cyber hygiene assessments and managed detection and response (MDR).
---
Cyber Risk
Cyber Risk
Incident response, digital forensics, breach notification, managed detection services, penetration testing, cyber assessments and advisory.
Incident Response and Litigation Support
Incident Response and Litigation Support
Kroll's elite security leaders deliver rapid responses for over 3,000 incidents per year and have the resources and expertise to support the entire incident lifecycle.
Cyber Vulnerability Assessment
Cyber Vulnerability Assessment
Proactively identify vulnerable systems and devices that may be exploited by an attacker or malicious software, often resulting in data loss or breach.
Kroll Responder MDR
Kroll Responder MDR
Stop cyberattacks. Kroll Responder managed detection and response is fueled by seasoned IR experts and frontline threat intelligence to deliver unrivaled response.
Computer Forensics
Computer Forensics
Kroll's computer forensics experts ensure that no digital evidence is overlooked and assist at any stage of an investigation or litigation, regardless of the number or location of data sources.
Cyber Risk Retainer
Cyber Risk Retainer
Kroll delivers more than a typical incident response retainer—secure a true cyber risk retainer with elite digital forensics and incident response capabilities and maximum flexibility for proactive and notification services.
Return to top