LIBOR Transition for Financial and Non-Financial Institutions
Financial Institutions
|
Non-Financial Institutions
Experts from Duff & Phelps, A Kroll Business, recently hosted two roundtable discussions on the important developments in the LIBOR transition and how we assist clients to identify and understand the ways their businesses may be impacted by the transition.
Subscribe to our LIBOR Update Newsletter here.
LIBOR Transition for Financial Institutions
Watch the LIBOR Transition for Financial Institutions Webinar Replay
This webinar covers:
Have you reviewed all the governing deal documentation and assessed how you will transition?
Have you modelled your understanding of how the transition will be implemented across your portfolio?
Could your implementation of the transition lead to a dispute?
Representative work product examples
Notable Passages From the Presentation
On Starting Your LIBOR Transition Plan
The LIBOR transition may be a major change management project that will require you to target certain dates with bit more certainty. These change projects will now need to get up and running and you'll need to make decisions quickly, put the right governance in place as appropriate oversight from senior management to know what's going on in order to answer the questions you may get from regulators. Its is important to seek to determine where the impact lies. – Mark Turner
On Leveraging Technology to Revise Contracts
You have to figure out, what is the scope of your exposure? What agreements reference LIBOR and which ones don't? What are the details of the agreements? Are there fallback provisions? We use an AI-enabled tool to extract clauses from a contract. It's different than a keyword search. These tools, leveraging algorithms, can read contracts on a clause level, as a person would. It ingests relevant clauses into a system and can be reviewed, so you only have to read through what's really relevant, rather than the entire contract. – Rich Vestuto
On Credit Risk
Obviously LIBOR was a risky rate and the new rates are risk-free so there is this a spread differential. The nature of the new rates is different and that will give you a slightly different way in which the cash flows are determined - the way that the spread is applied to the risk free rate may not really replicate how LIBOR would have developed, so there's going to have to be a process for how the new discount rates are determined going forward for the products that reference the new ARRs. – Marcus Morton
LIBOR Transition for Non-Financial Institutions
Watch the LIBOR Transition for Non-Financial Institutions Webinar Replay
This webinar covers:
Have you identified any models across your finance, accounting, risk or treasury department with LIBOR dependencies?
Do you understand how the transition will be implemented across all your financial instruments?
Have you identified any other uses of LIBOR within your company such as transfer pricing agreements or other commercial contracts?
Representative work product examples
Notable Passages From the Presentation
On Various Phases of LIBOR Decommissioning
What's key is developing and defining your transition plan. As part of that, understanding what your exposures are and what the impacts are, and with that, understanding the risks that include valuation risks, operational risks, reporting risks and conduct risks in terms of clients and the impact it has on them. Financial modeling and making sure those work and provide results that aren't unexpected and makes sense. Remediation of contracts where language needs to be remediated, and disputes where language wasn't written with the LIBOR transition in mind, or where there could be different interpretations. – Mark Turner
On Communications
If a regulator comes in to enquire about your LIBOR transition readiness or other stakeholders want to understand how you're prepared for it, your documentation is critical in terms of clearly communicating to stakeholders what you did, and why you're prepared for the upcoming LIBOR transition. We are having a lot of conversations with clients around the LIBOR discovery process and making sure all LIBOR instruments are considered. Further as it relates to documentation, if you have a LIBOR transition plan, how are you tracking against it? – Jennifer Press
On Contract Remediation
Talking to different stakeholders is key. You need to know how many contracts you have and where they are. What are the key drivers behind the contract? What does it mean to the business when you change that rate? Who is the counterparty? What is the supply chain risk? Often it's internal audit that needs to get involved. The extraction process is the next piece in going forward. That could be the case if there are a lot of contracts, both physical and electronic. If the volume allows, you can use technology for this. Next you need to review contracts and find those key clauses. Finally, remediation. What's the alternative we're willing to use? Leveraging technology allows you to reach out to the necessary resources. – Rich Vestuto
Speakers:
Valuation Advisory Services
Valuation Advisory Services
Our valuation experts provide valuation services for financial reporting, tax, investment and risk management purposes.
Alternative Asset Advisory
Alternative Asset Advisory
Heightened regulatory concerns and vigilance, together with increased investor scrutiny, have led to increased demand for independent expert advice.
LIBOR Transition Advisory
LIBOR Transition Advisory
The replacement of London Inter-Bank Offered Rate (LIBOR) is a multiyear transformation, and the impact will be a seismic shift in core operations, vendor relationships and loan products.
LIBOR Transition Toolkit
LIBOR Transition Toolkit
Download the LIBOR Transition Toolkit to help gather the documentation needed to assess your LIBOR-linked exposure.
Cyber Risk
Cyber Risk
Incident response, digital forensics, breach notification, managed detection services, penetration testing, cyber assessments and advisory.
Rich Vestuto
Rich Vestuto
Managing Director
Data Insights and Forensics
New York
Mark Turner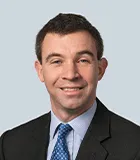 Mark Turner
Managing Director
Financial Services Compliance and Regulation
London
---
Return to top