Kroll Publishes Asset Based Lending Advisory Deal Highlights
At Kroll, we continue to be active in the asset based lending (ABL) space and are seeing a recent uptick in activity, particularly with regard to refinancing activity and supporting incoming lenders on assessing the risks of a new lend, mitigating exposure and providing advice on options and structure.
We anticipate the next 6-12 months to continue to be busy, given the uncertain economic climate and cost inflation that appears to be impacting all sectors. This is likely to place a strain on cash and result in a higher utilization of ABL facilities.
Our specialist ABL team based in London, Manchester and Birmingham continue to support lenders and borrowers with pre-lending reviews, options analysis, cash-flow monitoring, debt advisory services, and recovery planning and implementation. A selection of the key engagements we have worked on over the last six months is showcased below.
Kroll provides comprehensive advisory services supporting clients throughout the business cycle, including financial assessments, working capital management and optimization, debt raising and exit/contingency planning. Our team has extensive experience advising lenders, corporate boards and other stakeholders in distressed scenarios and uncertain market conditions.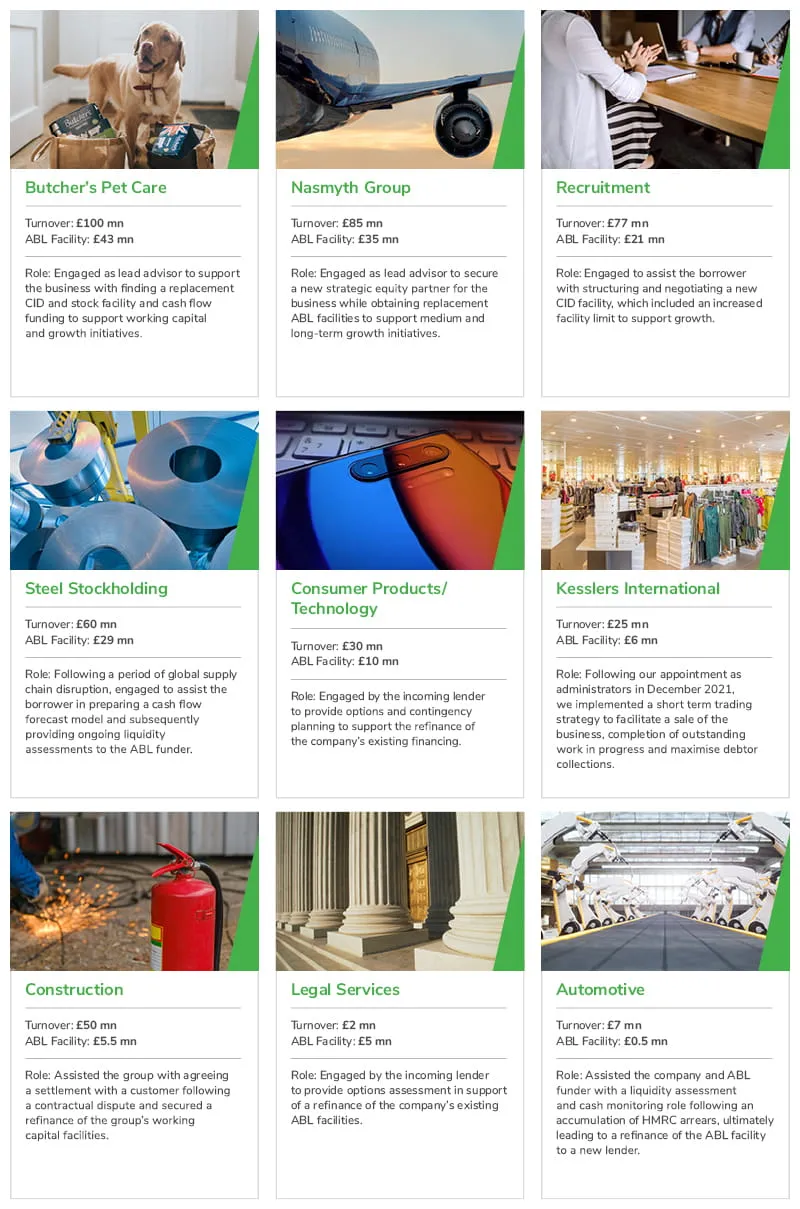 ---
Lender Advisory
Lender Advisory
Commercial Advice for Financial Institutions.
Return to top