As government support measures wind down and the working capital of businesses is put under pressure as they scale up and debt service costs become more pronounced, we expect the utilization of asset-based lending (ABL) facilities to play a critical role in ensuring those businesses are adequately funded for the challenges ahead.
We continue to be active in the ABL space and continue to support lenders and borrowers with pre-lending reviews, options analysis, cash flow monitoring, debt advisory services and recovery planning and implementation. A selection of the key engagements we have worked on over the last six months is showcased below.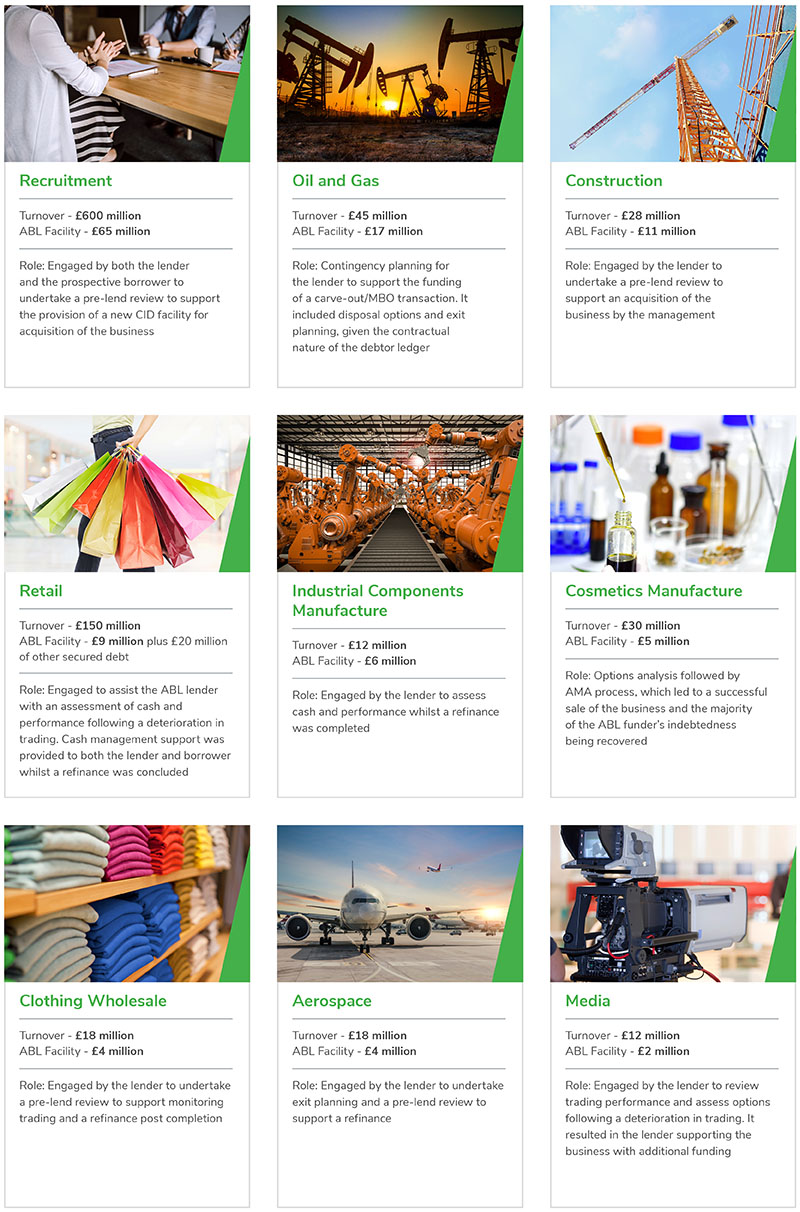 How Kroll Can Help
Kroll is a specialist provider of advisory services supporting clients throughout the business cycle, including financial assessments, working capital management and optimization, debt raising and exit/contingency planning. Our team has extensive experience advising lenders, corporate boards and other stakeholders in distressed scenarios and under uncertain market conditions.
---
Lender Advisory
Lender Advisory
Commercial Advice for Financial Institutions.
Cash Flow Management
Cash Flow Management
Working with companies to stabilize cash flow and mitigate risk.
Return to top