Webinar Replay – Getting the Most Value From Your Microsoft E3/E5 Security Products (and Minimizing Costly Pitfalls)
As organizations continue to move business operations to the cloud, security teams are considering native security tools within Microsoft's suite, such as Microsoft Sentinel, Microsoft 365 Defender and Defender for Cloud. However, Microsoft's cost structure can be complex, and organizations often struggle to get the most from their investments, running into pitfalls that can be easily overlooked during the buying cycle and even after implementation.
Watch Kroll Cyber Risk experts Scott Hanson, Thomas Hind and Rafael De Lima share key steps you can take to leverage Microsoft E3/E5 security solutions more effectively and securely.
This webinar covers:
The security technologies to prioritize from your E5/Microsoft Defender license
Tuning Microsoft-specific detections and playbooks in line with your threat landscape
The most effective ways to integrate Microsoft Defender products and Microsoft Sentinel
Key steps to incorporate threat intelligence and DFIR principles into your response actions
You can also download the slide deck here.
---
---
Key Questions Asked During the Session
Scott Hanson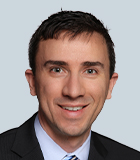 Scott Hanson
Associate Managing Director & Head of Global Security Operations
---
Cyber Risk
Cyber Risk
Incident response, digital forensics, breach notification, managed detection services, penetration testing, cyber assessments and advisory.
Kroll Responder MDR
Kroll Responder MDR
Stop cyberattacks. Kroll Responder managed detection and response is fueled by seasoned IR experts and frontline threat intelligence to deliver unrivaled response.
Kroll Responder MDR for Microsoft Security
Kroll Responder MDR for Microsoft Security
Kroll Responder managed detection and response for Microsoft delivers enriched telemetry, frontline threat intelligence and Complete Response capabilities to maximize the value of your native endpoint and cloud technology.
24x7 Incident Response
24x7 Incident Response
Kroll is the largest global IR provider with experienced responders who can handle the entire security incident lifecycle.
Assessments and Testing
Assessments and Testing
Kroll's field-proven cyber security assessment and testing solutions help identify, evaluate and prioritize risks to people, data, operations and technologies worldwide.
Return to top