KAPE Intensive Training and Certification
December 7, 2023 | (Online Event)
The Cyber Risk practice of Kroll is excited to offer virtual sessions of the Kroll Artifact Parser and Extractor (KAPE) Intensive Training and Certification.
Register now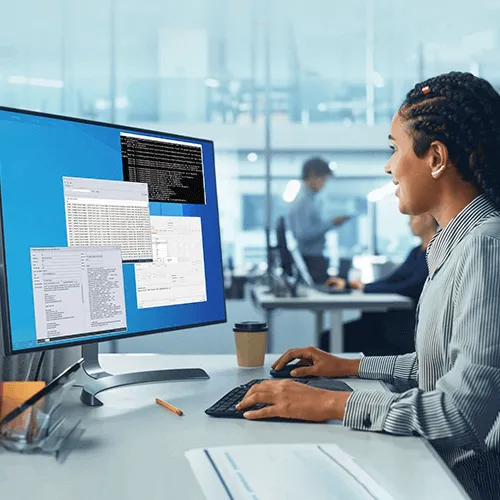 The program will accelerate the learning curve of digital forensic and incident response (DFIR) professionals that need to do triage, collection and processing at lightning speed. Kroll instructors will demonstrate how to utilize KAPE and other powerful tools developed by Eric Zimmerman to collect and process relevant forensic artifacts within minutes, and participants will have the opportunity to take the KAPE proficiency exam to become certified.
Over 93% of participants in previous KAPE Intensive Training and Certification virtual sessions rated the instructors' clarity and pace, as well as the practice labs "very" or "extremely" helpful. We've now expanded the program so it's more convenient for DFIR professionals worldwide to become trained and certified in KAPE.
Virtual sessions are limited to a maximum of 25 students to guarantee individual attention to every participant. Register early to secure your spot.
Session Details
Instructors
Schedule

Eric Zimmerman

Andrew Rathbun

Sean Straw

Contact us at [email protected] to book a private session.
About the Program
KAPE is changing the landscape of forensic investigations, as it enables processing of relevant forensic artifacts within minutes. Program participants will learn from Kroll instructors who have extensive experience using KAPE and will have the opportunity to take the KAPE proficiency exam.
For DFIR professionals looking to accelerate digital forensic collection, triage and analysis and attest their proficiency, this course will cover KAPE fundamentals such as:
Efficient ways to examine key forensic artifacts like $MFT, $J, Lnk files, Shell bags, Prefetch and others using EZ Tools
Understanding the applications of KAPE targets and modules
Instruction for how to build targets and modules catered to environments you face most often
Exploring the capabilities of KAPE's graphical interface
Targeting specific options such as VSC's, containers and SFTP
Taking advantage of KAPE's clear command line structure
Running a hands-on investigation lab to produce actionable intelligence in 15 minutes or less
Following the training, participants will have the opportunity to take the KAPE proficiency exam. In order to receive certification, a student must achieve a minimum passing score of 80% within two attempts.
Who Should Attend
Join the professionals in many fields who are already using KAPE, including:
Federal agents and law enforcement personnel
Incident responders and digital forensic investigators
Information security professionals
Incident response team members
Media exploitation analysts
U.S. DOD and intelligence community professionals
For additional questions or suggestions, please reach one of our KAPE experts at [email protected]
Kroll Responder
Kroll Responder
Stop cyberattacks. Kroll Responder managed detection and response is fueled by seasoned IR experts and frontline threat intelligence to deliver unrivaled response.
Cyber Risk
Cyber Risk
Incident response, digital forensics, breach notification, managed detection services, penetration testing, cyber assessments and advisory.
24x7 Incident Response
24x7 Incident Response
Enlist experienced responders to handle the entire security incident lifecycle.
Penetration Testing Services
Penetration Testing Services
Validate your cyber defenses against real-world threats. Kroll's world-class penetration testing services bring together front-line threat intelligence, thousands of hours of cyber security assessments completed each year and a team of certified cyber experts — the foundation for our sophisticated and scalable approach.