All investors in private debt and equity, especially registered investment advisers, registered investment companies (including mutual funds) and business development companies are impacted by three key events that occurred in December 2020:
The U.S. Securities and Exchange Commission (SEC) adopted Rule 2a-5 which establishes a new comprehensive framework for estimating fair value "in good faith" and overseeing the valuation process, replacing the existing 50-year-old rules.
The Public Company Accounting Oversight Board's (PCAOB) audit standard focused on auditing fair value and use of pricing services and broker quotes became effective.
The SEC issued a cease and desist order and an $8 million fine for a pricing service that was not providing fair value compliant valuation inputs.
Duff & Phelps' alternate asset advisory practice will host a webinar to discuss how these rules, standards and actions will impact alternative asset board of director and fund management valuation responsibilities and processes.
Schedule: 12:00 p.m. – 1:15 p.m. EST
Topics
What requirements are included in the new Rule 2a-5 and how will they change valuation oversight?
What will auditors be looking for with respect to broker quotes and pricing services?
Will the paradigm of using broker quotes and pricing service inputs need to change?
How can boards, advisers and managers avoid inappropriate reliance on pricing service inputs?
How will these actions impact the application of FASB ASC Topic 820 (Fair Value Measurements)?
Is there a change in who performs and is responsible for valuations?
What testing and independence with respect to valuation is now required?
Speakers
CPE Credit: CPE credit will be provided.
David Larsen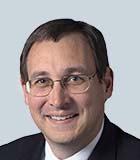 David Larsen
Managing Director
Alternative Asset Advisory
Seattle
Ross Hostetter
Ross Hostetter
Managing Director and Global Alternative Asset Advisory Leader
---
Valuation Advisory Services
Valuation Advisory Services
Our valuation experts provide valuation services for financial reporting, tax, investment and risk management purposes.
Alternative Asset Advisory
Alternative Asset Advisory
Heightened regulatory concerns and vigilance, together with increased investor scrutiny, have led to increased demand for independent expert advice.
Return to top