With the financial stress of COVID-19 and inflation fears, institutional investors are exploring cryptocurrencies and tokenized assets as alternative investments. However, as we witness the beginning of a major portfolio diversification shift, uncertainty remains regarding risk, taxonomy and valuation surrounding these new asset classes. In partnership with OMFIF DMI, Kroll hosts this virtual panel on the digital asset landscape. The panel will discuss market trends and demand, types of digital assets, technical ways of valuing digital assets, risk, adoption and the use of assets over time.
Schedule: 11:00 a.m. - 12:00 p.m. ET
Speakers
Ken Joseph, Managing Director, Kroll
David Larsen, Managing Director, Kroll
Dan Berkovitz, Commissioner, Commodity Futures Trading Commission
Nicole Sandler, Head of Digital Policy, Barclays
This meeting will be recorded and will be available on OMFIF On Demand.
Ken C. Joseph, Esq.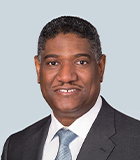 Ken C. Joseph, Esq.
Managing Director
Financial Services Compliance and Regulation
New York
David Larsen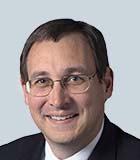 David Larsen
Managing Director
Alternative Asset Advisory
Seattle
---
Return to top