We are pleased to announce that Kroll has been nominated for "Investigations Consultancy of the Year" at the Global Investigations Review (GIR) Awards 2020.
These awards recognize investigations consultancies and in-house counsel that have "impressed most" in the past year.
The GIR Awards will be held virtually on 22 October. GIR's top 30 investigations practices will also be unveiled at the ceremony.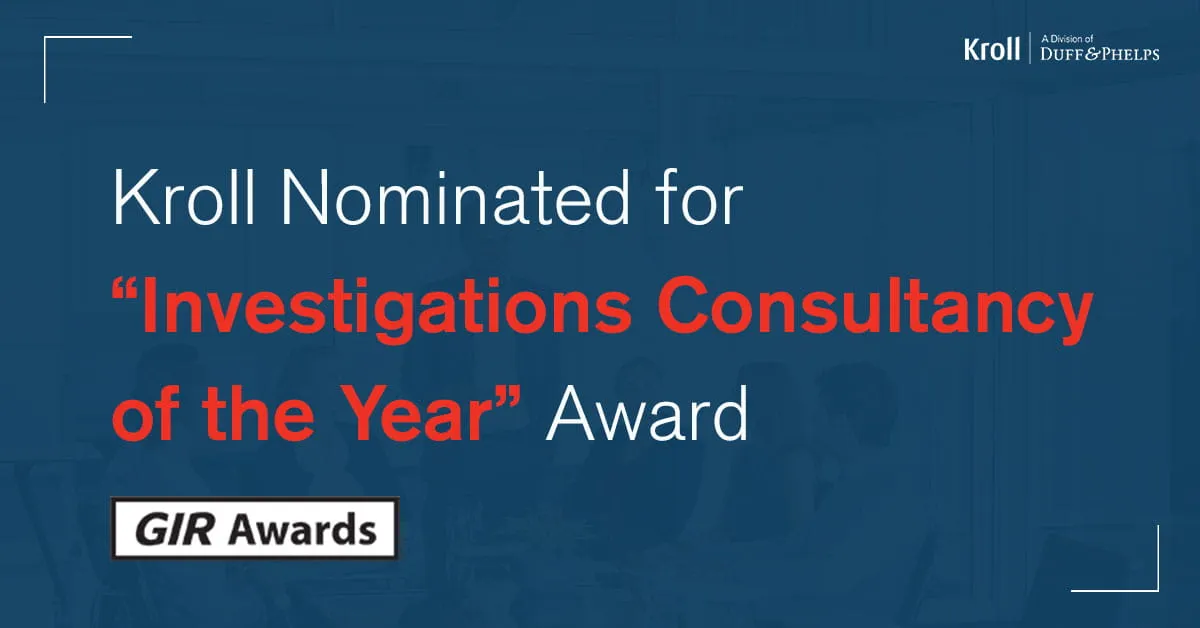 2020-09-15T00:00:00.0000000
0001-01-01T00:00:00.0000000
/en/about-us/news/kroll-nominated-for-gir-investigations-consultancy-year-award
/-/media/kroll/images/news/featured-images/kroll-nominated-for-gir-investigations-consultancy-year-award.jpg
news
{01699FB1-A280-41EA-B450-4639512275D3}
{E39587AD-8F0B-4FE2-865F-969BC5501096}