Kroll Launches Property Insurance Valuation Platform to Help Clients Better Navigate Economic Volatility
New valuation platform delivers fast insights at scale, providing access to global proprietary valuation data and deep real estate valuation expertise
New York – Kroll, the leading independent provider of global risk and financial advisory solutions, announced today the launch of the company's first end-to-end property insurance valuation platform to support the placement of insurance. The Property Insurance Valuation Platform provides clients with high-speed, cost-effective and trustworthy valuations on property data, at scale, in seconds and enables property owners to quickly identify gaps in insurable value and provide tools and options to take strategic action.
Commercial underinsurance is endemic, and it is crucial for valuations to keep pace with the risk posed by individual properties or property portfolios, as they determine premium and pricing. The platform provides a comprehensive view of large-scale portfolios' insurable value risks with powerful automated analytics that help illustrate the property risk across a portfolio.
Kroll's property valuation algorithm identifies disparities in value, helping clients proactively remedy overinsurance and underinsurance. Users of the platform can also slice and dice the data and portfolio analysis by multiple variables, including geographic areas, occupancy types and valuation sizes, providing a visualization of the risks and opportunities. Insurance companies, insureds, insurance brokers and property owners can quickly visualize and prioritize their risks and opportunities.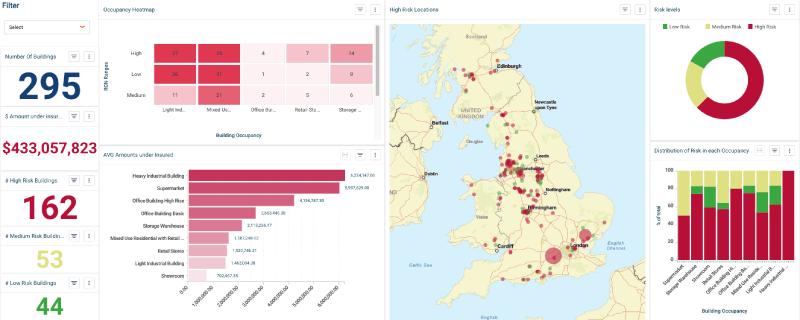 Figure 1: The Kroll Property Insurance Valuation Platform dashboard
Rebecca Fuller, Managing Director and Global Fixed Asset Advisory Services Leader at Kroll, commented: "The uncertain business environment coupled with changes in the market due to inflation mean property valuations are continually shifting. Our clients need solutions that can anticipate their needs across their entire enterprise and the Property Insurance Valuation Platform illustrates how Kroll continues to address client challenges in innovative ways. The Property Insurance Valuation Platform is an example of the technology that is needed to drive commercial property valuation into a future state, especially in the context of today's ever-changing valuations due to current economic volatility and growing issues of underinsurance."
Learn more about Kroll's Property Insurance Valuation Platform here.
About Kroll
As the leading independent provider of risk and financial advisory solutions, Kroll leverages our unique insights, data and technology to help clients stay ahead of complex demands. Kroll's team of more than 6,500 professionals worldwide continues the firm's nearly 100-year history of trusted expertise spanning risk, governance, transactions and valuation. Our advanced solutions and intelligence provide clients the foresight they need to create an enduring competitive advantage. At Kroll, our values define who we are and how we partner with clients and communities. Learn more at Kroll.com.
For More Information Contact:
Devonne Cusi
+1 212 450 8199
[email protected]
---
Fixed Asset Advisory Services
Fixed Asset Advisory Services
Kroll provides clients the transparency they need by identifying, managing, and valuing their fixed assets.
Real Estate Advisory Group
Real Estate Advisory Group
Leading provider of real estate valuation and consulting for investments and transactions
Return to top