Environmental Sustainability
Designing a sustainable environment to protect and restore our future
At Kroll, we believe the future of our natural environment is important. It is vital for our next generation to live safely and without worry of disasters, and to ensure that we need to act now. That's why we've become a CarbonNeutral® company, and we plan to continue reducing our footprint each year. We aim to comply with relevant regulatory requirements and international standards. We actively encourage ESG and sustainability initiatives for all employees and clients, and continually monitor and improve environmental performance, incorporating environmental factors into many of our business decisions.
We strive for all our offices and points of affiliation to be efficient with space, energy, waste and technology. We work with many vendors who undergo ethical and sustainable due diligence, in addition to meeting the existing legal and regulatory requirements.
Measuring Our Impact
As part of our efforts to track and reduce our global carbon emissions, we incorporate a carbon footprint calculator into our annual ESG survey of our nearly 4,000 global colleagues. According to results of that survey, most of our colleagues take public transport to work:
11% walk, run or cycle
39% drive, carpool, scooter, motorcycle
49% commute by public transport (inner city and commuter rail, bus or ferry)
1% use an electric car
Carbon Neutral Certified
Kroll is a CarbonNeutral® company, certified in accordance with The CarbonNeutral Protocol. This means we've reduced our emissions to zero through a combination of internal efficiencies and offsets. With Natural Capital Partners, Kroll offsets each year using a project mix representative of the global reach of Kroll's offices.
Scope 1: Our direct emissions arising from owned, leased or directly controlled stationary sources that use fossil fuels and/or emit fugitive emissions (e.g. refrigerant gases) and direct emissions from owned, leased or directly controlled mobile sources.
Scope 2: The emissions we create from the generation of purchased electricity, heat, steam or cooling.
Scope 3: Purchased goods and services, fuel and energy-related activities, upstream transportation and distribution, waste generated in operations, business travel and employee commuting.
West India Wind Power
We're supporting a renewable energy wind power project of 242 turbines in India across the districts of Jaisalmer, Rajkot and Surendranagar. Currently 13% of the world's electricity is provided by renewable energy sources which will need to considerably increase to transform the grid and meet global renewable energy goals. This project has a combined energy capacity over 190MW and India aims to achieve 175GW by 2022. By supporting this project, we are helping to clean India's air and promote a more responsible use of the Earth's resources.
Improved Cookstoves in Mexico
We're providing essential funds to enable low income households to purchase new cookstoves in rural Mexico, helping to tackle indoor air pollution. A large proportion of rural Mexican households use firewood for cooking, which comes from a non-renewable source. By supporting this project, we are reducing emissions from non-renewable sources as well as helping rural Mexican communities save money which would have been spent on buying firewood. We are proud this project helps to address poverty, frees up time for income generation and reduces overall emissions through more efficient ways to burn biomass fuel.
Additional Supported Projects
In the Americas region we're providing essential funds to leverage landfill gases in the Seneca Meadows Landfill site through capture of methane, wetland enhancement and electricity generation. The project spans almost 420 acres of new wetlands and nearly 160 acres of existing wooded wetlands and provides electricity from landfill gas to 18,000 homes in America. This also creates a safe and enjoyable environment for 220 validated species of birds including some endangered and New York State threatened birds.
Additionally, we're supporting a project in Australia to manage the Savanna fires and another project in India to transform farm waste into clean energy for families.
Framework for Change
Kroll was awarded a silver rating by global business sustainability ratings agent, Ecovadis. We are proud to be recognized in the top 17% of companies, and we are committed to continued progression through all areas of ESG sustainability.
Sustainable Development Goals (SDGs)
Through the above environmental initiatives and our other environmental action plans, we are aligned to the following United Nations SDGs. This forms a key part of our ESG efforts to do better in our physical and ecological environment.
ESG and Corporate Responsibility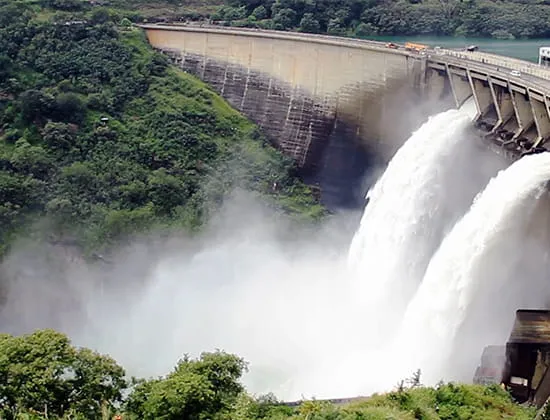 Our 2021 Anti-Bribery and Corruption Benchmarking Report is Now Available
Our 2021 Anti-Bribery and Corruption Benchmarking Report is now available. We surveyed 200 senior risk professionals to gain insights into the current ABC landscape and trends for the upcoming year.
How does ESG support differ by geographic location? Read our 2021 ABC Benchmarking Report to get insights into regional views and challenges companies are facing with implementing ESG in compliance programs.
Read the Report
Portfolio Valuation
Alternative investment valuation for private equity and hedge funds.
Portfolio Valuation
Cyber Risk
Global, end-to-end cyber risk solutions.
Cyber Risk
Screening and Due Diligence
Comprehensive spectrum of risk-based screening and due diligence solutions.
Screening and Due Diligence