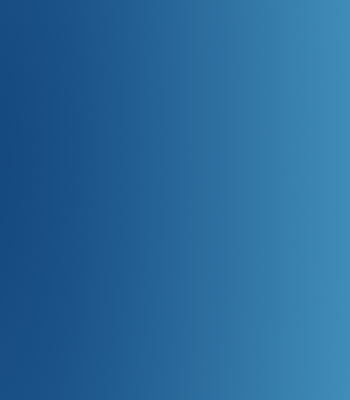 Our Commitments
Our global workforce is committed to bringing together diversity of thought to challenge each other and work shoulder to shoulder for greater good.
At Kroll, we believe that a more equitable and sustainable future matters. This isn't a box we check; it's a philosophy ingrained in who we are and what we do. We owe our success to a dedicated focus on promoting inclusivity and diversity, protecting our environment, empowering our people to make positive change and operating with transparency and good governance.
In 2021, we launched the Impact Office and appointed Jill Weise as the firm's first Chief Impact Officer. By creating communities where we work, live and connect, we enable our people and businesses to reach their full potential and achieve exceptional outcomes, together.
Read more about our Impact achievements in Kroll's 2022 Impact Annual Report.
Inclusion and Diversity
We are committed to advancing our inclusion and diversity practices and continuing to build a more inclusive and supportive workplace. We believe that bringing together diversity of thought, background, culture and experience is critical to developing high-performing teams, advancing and supporting our colleagues and driving exceptional results for our clients. Our focus spans the workplace culture, hiring and developing talent, partnerships with community-based organizations and commercial opportunities.
Directed by Chief Inclusion & Diversity Officer William Rolack, Kroll's Global Inclusion and Diversity Council and Employee Networks help shape and implement global strategic initiatives to build a community where we celebrate similarities and learn from our differences.
We are proud to have achieved a score of 90 out of 100 in the Human Rights Campaign's Corporate Equality Index, the national benchmarking tool on corporate policies, practices and benefits pertinent to LGBTQ employees.
In 2022, Kroll was also ranked No. 1 on Exelon's Diversity & Inclusion Honor Roll in recognition of its achievements, building on the momentum of its 2020-2021 recognition as "Most Improved."
Inclusion and diversity are imperative to the well-being of our people, clients and business. But inclusion and diversity efforts without a thoughtful, global strategy is an empty promise. That's why we brought in visionary leadership, launched our Global Inclusion and Diversity Council, strengthened our employee networks and celebrated our people to create a more inclusive workplace for everyone. Kroll is powered by the diversity of our people and the unique experiences and insights each person brings to work every day. To be the best that we can be, it's essential that every voice is respected, heard and valued.
Sustainability
We approach our sustainability efforts with the same rigor and commitment that we bring to the clients we serve. Through a culture of good governance and innovation—combined with the empowerment of our local offices to fulfill our responsibilities to our people, communities and the environment—we continuously strive to improve our environmental standing year on year.
Across our real estate around the world, we manage a portfolio of environmentally certified office spaces to meet our sustainability targets of reducing both travel and office footprints. Seventy percent of Kroll employees work in LEED (Leadership in Energy and Environmental Design) or BREEAM (Building Research Establishment Environmental Assessment Method) certified buildings, which are designed to prioritize energy efficiency. Further, we are actively working toward raising that to 100%, ensuring we only work in LEED, BREEAM or equivalent spaces. These certifications guarantee that workspaces are constructed to reduce energy and water usage, promote better indoor air quality and reduce the environmental impact of construction materials and waste. In addition, our agile office design includes a flexible balance of individual, collaborative and support spaces built to accommodate a variety of work styles with the goal of inspiring innovation, collaboration and inclusion.
Kroll is a CarbonNeutral company, certified in accordance with The CarbonNeutral Protocol (Scopes 1,2,3). This means we've reduced our carbon footprint to zero through a combination of internal efficiencies and offsets. What's more, Kroll offsets its footprint each year using a project mix representative of the global reach of our offices.
Through the above sustainability initiatives and other environmental action plans, we are aligned with the United Nations' Sustainability Development Goals (SDGs), the leading blueprint to achieve a better and more equitable future for all.
Philanthropy – Kroll Cares
For us, Kroll Cares is more than just a phrase—it's a promise. A promise that care toward our colleagues and communities drives our decisions, informs our actions and shapes our shared purpose. To make a positive and ongoing impact as an organization, Kroll supports our communities and the causes that most align with our values through the Kroll Charitable Foundation and colleague-directed philanthropy. This includes donating, volunteering, working on pro bono projects and giving in-kind donations. Since its launch in 2018, the Kroll Charitable Foundation has distributed millions of funds to nearly 250 charities worldwide. The Kroll Charitable Foundation is committed to nurturing innovative ideas, impacting economic and social issues and enabling progress in underserved communities around the globe.
We support non-profit organizations that:
Align with the firm's core values
Support inclusion and diversity
Address critical needs or disaster response in areas where Kroll employees live and work
Promote financial literacy and opportunity
In 2022, the Kroll Charitable Foundation introduced the Kroll Cares program to empower our colleagues to donate and take action in support of causes they care most about. To amplify our impact, Kroll is proud to offer an open choice one-to-one matching program, allowing our colleagues to multiply their gifts to the charities that matter to them. In 2022, we collectively supported 400+ causes, donated $1 million+ and volunteered 10,000+ hours of our time.
The UK Government requires all legal entities with more than 250 employees to report their gender pay gap. View Kroll Advisory Limited's report here.
Valuation
Valuation of businesses, assets and alternative investments for financial reporting, tax and other purposes.
Compliance and Regulation
End-to-end governance, advisory and monitorship solutions to detect, mitigate and remediate security, legal, compliance and regulatory risk.
Cyber Risk
Incident response, digital forensics, breach notification, managed detection services, penetration testing, cyber assessments and advisory.
Environmental, Social and Governance
Advisory and technology solutions, including policies and procedures, screening and due diligence, disclosures and reporting and investigations, value creation, and monitoring.