Sexual Misconduct Investigations
Our experts have extensive experience investigating allegations of sexual misconduct.
Contact us
Explore Forensic Investigations and Intelligence
Companies, educational institutions and other organizations employ a diverse workforce, and allegations of sexual misconduct or assault can arise in many different contexts, from misconduct in the workplace to sports-related scandals or student sexual assaults.
These kinds of allegations can have profound implications for everyone involved. Issues of physical and mental health, privacy, rights of the accused, retaliation, and criminal and civil liability all hang in the balance. Additionally, in this age of the 24/7 news cycle, hyper-media coverage and social media ubiquity, the way in which reports of sexual misconduct are investigated and handled can impact an organization's reputation for years to come.
Kroll's Sexual Misconduct Investigations practice offers the insight of leading experts who have extensive experience investigating allegations of sexual misconduct. We are especially mindful of the unique sensitivities and concerns when conducting these kinds of investigations and are prepared to address each client's specialized investigative needs.
In addition to providing independent investigations and retrospective reviews, we offer guidance on proactive and remedial measures that include assistance with policies and procedures, corporate culture checks, as well as staff training and audits.
Independent and Fair Investigations
Our team of professional investigators has decades of investigative experience and our mission is to determine credibility, develop facts, and reach findings with independence and objectivity. We conduct investigations with professionalism, discretion, and sensitivity to the legal, privacy, human resource, and other particular concerns of the case at hand.
When necessary, we interview relevant witnesses and examine pertinent documentation, such as written statements, medical records, email, and other communications. At the conclusion of our investigation, we deliver a confidential report of our findings and recommendations.
Policies and Procedures
Appropriately designed policies and procedures can help prevent avoidable crises, support more effective incident response and demonstrate an organization's commitment to employee or student safety. Leveraging the insights gained from conducting numerous investigations related to alleged sexual assault or misconduct, our experts can help identify where gaps and vulnerabilities might exist in policies and procedures. For clients in the education sector, for example Title IX coordinators in the U.S., we can review existing policies and procedures within the framework of applicable laws and guidance.
Recommendations based on our findings will focus on how safety can be enhanced and provide clear direction for how staff should respond when allegations or incidents arise.
Case Study – Training and Audits
Staff training can help ensure that an organization's response to allegations of sexual assault or misconduct is compliant with relevant laws, regulations and internal policies and procedures. Training provides staff members with clear guidelines on what their roles encompass, enabling them to carry out their responsibilities with professionalism and confidence.
Kroll experts can also conduct lookback audits, in which we evaluate an organization's prior responses to complaints of sexual misconduct and, if applicable, suggest areas for improvement.
Case Study – Retrospective Review and Independent Investigation
Counsel for a private educational institution retained Kroll to retrospectively review and independently investigate the multi-year tenure of a former school administrator who had been arrested on child pornography charges. The objectives of the investigation were to:
review and assess the school's policies, procedures and implementation of background checks for hiring personnel;
determine if any "red flags" were missed in the administrator's background check;
investigate whether the administrator sexually abused any students who attended the school; and
recommend measures to enhance the institution's policies and procedures, governance and controls regarding the prevention of sexual abuse at the school.
Our investigators met with representatives of the State Attorney General's Office to verify and confirm the nature of the criminal case against the administrator and the evidence against him.
We interviewed nearly 100 witnesses, including key school personnel and faculty members (past and present); board of trustees members (past and present); administrative staff (past and present); members of the search committees during the administrator's hiring process; alumni, parents, former students, neighbors of the former administrator; and others.
We also gathered and reviewed relevant and available documents, including the administrator's personnel files, credit card receipts, travel schedules, files of the search and advisory committees, board of trustees minutes for the relevant period, relevant documents obtained through public records searches and files maintained by the school's business office and by the administrative assistant to the administrator, including correspondence, computer files and emails, newspaper reports, press releases and school policies and procedures
Our findings were documented in a comprehensive report and provided to the board of trustees in a confidential session. The school subsequently issued a public statement regarding the investigation.
Case Study – Independent Internal Investigation of Sexual Harassment
A company retained Kroll to investigate an allegation of sexual harassment and other inappropriate conduct by a senior vice president of one of the company's business units. Concerns about the executive's behavior were initially brought to the attention of the company's HR manager by a subordinate employee, who reported that she had been the unwilling recipient of the SVP's repeated sexual advances, comments and gestures, and that on at least two occasions he had physically touched and sexually assaulted her. Because the SVP was in a personal relationship with the head of the business unit, the company concluded that an outside third party was needed to investigate the allegations.
Our investigation included interviewing pertinent witnesses and reviewing relevant documentation, including incriminating text messages.
Our investigation substantiated that the SVP had acted in a grossly inappropriate fashion toward several subordinate female employees during the past two years. The SVP's employment with the firm was ultimately terminated.
Calvin D'souza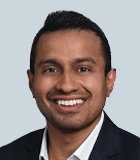 Calvin D'souza
Managing Director
Forensic Investigations and Intelligence
Toronto
Arturo del Castillo
Arturo del Castillo
Associate Managing Director
Forensic Investigations and Intelligence
---
Regulatory Investigations
Regulatory Investigations
Providing clients with the facts and insights they need to respond confidently to regulatory issues.
Corporate Culture Checks
Corporate Culture Checks
Helping clients uncover potential issues at target companies before they escalate.
Return to top