Family Succession Planning
Kroll guides clients through successful family business transition processes.
Contact Us
Explore M&A Advisory
When it comes to running a business, the toughest question you may face is who will own your business after you move on. Business succession planning is a critical step in minimizing risk, to help secure a prosperous future for yourself and your business. Kroll's team of professionals bring the perfect balance between sharp analytical skills and independence to provide invaluable market expertise. We have helped our clients navigate complex issues, providing credible analysis and the practical advice needed to make sound business decisions.
Kroll stresses the importance of developing a formal exit strategy before your business requires one. There are a variety of risks associated with a lack of succession planning. From organizational disruption to economic consequences, businesses that do not plan for a change in structure tend to falter.
Over the past 20 years, senior professionals at Kroll have advised dozens of Canadian families – large and small – on transitioning their business in a manner that's perceived as fair to all parties.
Chris Nobes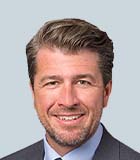 Chris Nobes
Managing Director, Testifying Expert
Howard Johnson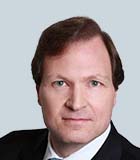 Howard Johnson
Head of Canadian M&A Advisory and Country Leader
---
Business Valuation and Appraisals
Business Valuation and Appraisals
Kroll provides valuation and asset appraisal for financial reporting, income tax, investment and risk management purposes.
Private Capital Markets
Private Capital Markets
Kroll has extensive experience raising capital for middle-market companies to support a wide range of transactions.
Fairness and Solvency Opinions
Fairness and Solvency Opinions
Duff & Phelps Opinions is a global leader in Fairness Opinions and Special Committee Advisory, ranking #1 for total number of U.S. and global fairness opinions over the past 10 years, according to Refinitiv cumulative data from 2013-2022.
Return to top