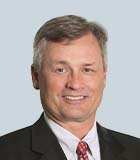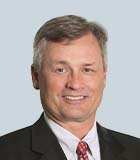 Steven Bock
Managing Director and Global Head of Compliance Risk and Diligence
Steven Bock is managing director and global practice leader for the Compliance Risk and Diligence practice of Kroll, based in the New York office.
Steven Bock is managing director and global head for the Compliance Risk and Diligence practice of Kroll, based in the New York office. Steve manages Compliance operations and research teams worldwide to deliver globally consistent due diligence solutions of the highest quality. Steve joined the Compliance practice in August 2014 in the newly created position of Vice President, Business Operations & Process Excellence. His accomplishments include leading the implementation of an overall quality program, performance-based metrics, and an automated case assignment process.
Prior to Kroll, Steve had a successful 17-year career at Goldman Sachs, where he held a variety of senior roles spanning the disciplines of business intelligence, anti-money laundering compliance, process control, and crisis management. He served as Vice President and Business Continuity Coordinator, Vice President and Crisis Management Coordinator, and Vice President for Global Compliance, in which he was tasked with building the firm's global anti-money laundering (AML) program. Prior to that, he was Vice President for the Business Intelligence Group, where he developed the firm's AML risk guidelines and overall process for regulatory reporting.

Earlier in his career, Steve worked at Automatic Data Processing (ADP), where he was Vice President Data Processing, Investor Communications Services in the company's Brokerage Services Division. Steve also spent five years with the U.S. Army Corps of Engineers, retiring at the rank of Captain.
Professional Experience
Led Goldman Sachs' global "Know Your Customer" program to include customer identification program, referential list screening, and external vendor due diligence screening for over 300,000 client and client relationships.
Built Goldman Sachs' compliance team and program from inception to a team of 25 compliance professionals and 30 technologists. This included leading the design and implementation of the firm's global AML surveillance system.
Led Goldman Sachs' Investment Management Division through a firm-wide enhancement program to comply with U.S. Federal Reserve requirements.
Successfully led division (U.S. East Coast offices) through impact and aftermath of Hurricane Sandy; all fiduciary responsibilities and client deliverables met without issue or impact.
Managed risk reviews, from both a business continuity and information security perspective, for high-risk third party vendors.
Education and Certification
B.S., United States Military Academy, West Point
Expertise
Compliance Programs
Know Your Customer (KYC) and Anti-money Laundering (AML) Programs
Third Party and Vendor Screening
Foreign Corrupt Practices Act (FCPA) and Anti-Bribery Compliance
Due Diligence
Crisis Management
Business Continuity
Business Process Improvement
---
Comprehensive Due Diligence Solution
Comprehensive Due Diligence Solution
Our Comprehensive Due Diligence solution helps clients minimize risks and make the most informed business decisions. We support in the areas of tax, compliance and regulatory, ESG, operations/strategy, M&A, financial and accounting, investigations, disputes and cyber/IT risk.
Return to top