Kroll Third-Party Notification Platform
Kroll's third-party breach management platform cuts through the complex logistics of coordinating breach notification for a compromised entity and the consumer-facing organizations with which they work.
Watch this video to see how we help clients navigate through the complexities of breach notifications with third parties.
Get a Demo
/en/services/cyber-risk/notification-monitoring/kroll-notification-platform
/-/media/feature/services/cyber-risk/kroll-notification-navigator/kroll-notification-navigator-desktop-banner.jpg
service
With Several Stakeholders, Third-Party Breaches Require Thoughtful Solutions

Compromised entities have an obligation to notify individuals in close coordination with their consumer-facing clients.

Consumer-facing organizations need to be informed of the exposure, opt-in to the regulatory or individual notice.

Consumers want to understand personal impact and how to better protect themselves.
Effective Third-Party Breach Management Helps Reduce Notification Complexity and Costs
Kroll provides the technology and expertise to communicate with clients, collect opt-in decisions and exchange data files and letter templates on a simple to use platform that provides a defensible audit trail.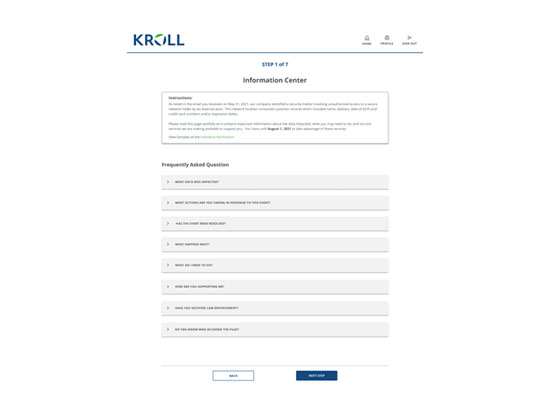 Key Benefits and Features
Preparation
Consultation – Kroll Relationship Managers consult with client and counsel, and confirm data ownership and appropriate users
Optional Branding – Facilitate the co-branding of the third-party portal
Document Storage – Portal that provides third-parties access to helpful documents shared by client and counsel
Flexible Onboarding – With Kroll facilitating the onboarding of data owners, this allows them to seamlessly create portal accounts and review data in real time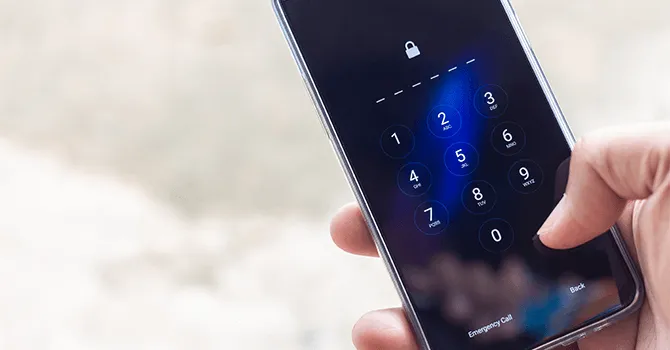 Defensible Process
Kroll-supplied tailored email or letter notification to impacted third-parties and end users
Systematic collection of opt-ins and other preferences
Trackable and auditable engagement with third parties
Digital Simplicity
Easy to use workflows for fast decision making and data review
Facilitates opt-in for notification to end customers and regulatory authorities
Intuitive and customizable SaaS platform
Kroll Expertise
Use of Kroll's industry leading breach response teams, trained in secure data handling
Experts at finding efficiency and simplicity in scale
Benefit of Kroll's expertise and best practices to maintain brand reputation during breach communication
Execution
Opt-in Management – Portal allows decision-makers to opt into notification to the end consumers
Authority Notification Preparation – Provides simple forms to third-party decision makers that enable notifications to regulatory authority
Online Data Review – Portal allows third-party decision makers to review and edit contact information for end consumers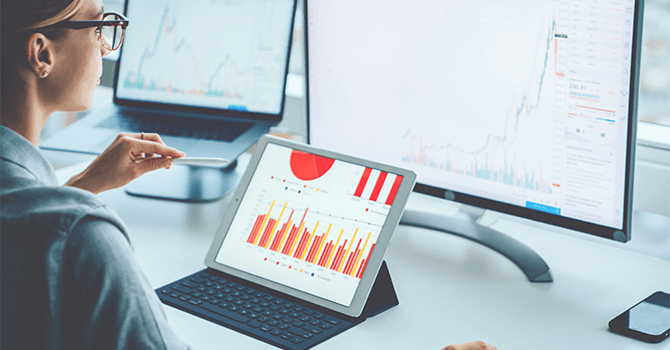 Reporting
Third-Party Reporting – Utilizing a defensible audit trail, we provide client and counsel details on notification, opt-in and data review during the execution phase
Consumer Reporting – Providing clients and counsel with details on consumer notification, call center and monitoring activation rates
Reduce the Complexity and Costs of Third-Party Breach Notifications with Kroll's Notification Platform
Fixed Cost
Support from Kroll's breach response team without concerns for ballooning billable hours
Clear ROI
Kroll estimates that it takes up to 5 hours per data owner, Kroll makes this process more efficient, secure, and trackable
Centralized Consent
Opt-in for end-consumers and regulatory authority notification is managed in the app
Trackable and Secure
Data volume collection, exchange, and facilitation in a single, secure application rather than individual FTP sites, and changes made by the data owners are trackable and auditable
Seamless Operation
Patent-pending technology reduces chance for human error
Get a Customized Kroll Third-Party Notification Platform Demo
Cyber
2021 Data Breach Outlook – "Under-attacked" Industries Feel the Heat
Cyber
Cyber
The State of Incident Response
Cyber
Cyber
Does a Ransomware Attack Constitute a Data Breach? Increasingly, It May
Cyber