Compliance Risk and Diligence
The Kroll Compliance Portal
Contact us
Kevin Braine
Managing Director and Head of EMEA
Compliance Risk and Diligence
London
Kevin Braine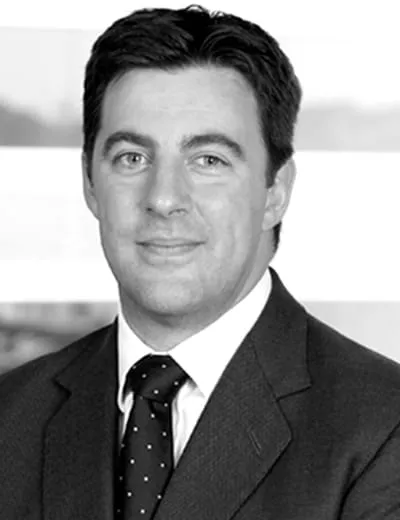 Kevin Braine
Efficiently manage, mitigate, and monitor third party risks.
As third party management and anti-bribery and corruption regulations grow increasingly complex, the Kroll Compliance Portal provides you with capabilities designed to bring efficiency and consistency to third party compliance programs, including:
First View

Screening

Real-time risk screening, powered by LexisNexis® and Dun & Bradstreet
Risk event notifications
False-positive reviews by Kroll

Monitoring

Proactively assess a customer's risk profile on an automated and customized basis
Receive alerts when a new risk event is identified
Systematically maintain third party records for regulatory reporting
Questionnaire

Due Diligence Report

Workflow

Send, Track, Score
Customize questionnaires to your needs
Translate into other languages
Automatically risk score responses

Experienced research analysts
Risk-based approach
Global reach, global reputation
Seamlessly submit batch requests

Establish automated, consistent workflows
Facilitate global decision-making
Reduce manual processes, improve efficiency
Automate your unique compliance program with custom workflows
Extending the reach of your team
Execute a risk-based approach to managing your third parties with:
Customizable questionnaires. Collect the information you need and quickly process high volumes period.
Risk scoring. Generate risk scores based on your filtering guidelines and trigger actions based on risk thresholds.
Screening, monitoring, and due diligence. Automatically screen, monitor and conduct additional levels of due diligence based on perceived risk.
End-to-end digital management. Increase the efficiency of intake and review processes by extending portal functions to colleagues beyond the compliance team.
Reduced False-positives. Kroll analysts will review false-positive results on initial screens to deliver only the information that matters to you.
Tracking and auditing. Powerful reporting and audit capabilities.
Tailored to Your Needs
Customize the tool to facilitate your unique decision-making processes.
Custom workflows. Automate and customize your workflow based on your own unique business rules.
Advanced user permissions. Control access at various levels within your organization.
Intuitive interface. Enables business colleagues, internal users and external third parties to easily navigate the system.
Mobile ready. The responsive design optimizes usability across devices.
Cloud-based platform. Gives you the flexibility, security and anywhere accessibility only a SaaS platform can deliver.
Intelligence you can trust
The Kroll Compliance Portal provides you with access to Kroll's experts and the full spectrum of global compliance screening and due diligence solutions.
Full spectrum of screening and due diligence. Choose according to your needs – from screening a high volume of vendors in a fully automated manner to drawing on the firsthand insights of our global on-the-ground team members.
Global reach and subject matter expertise. Take advantage of our deep network of affiliates, subject matter experts and researchers in more than 150 countries.
Analyst-driven research. Kroll analysts provide valuable insight into potential risks, allowing you to focus attention and resources in the right places.
Monitoring. Powered by LexisNexis© WorldCompliance™, our monitoring solutions helps ensure you have visibility into critical third party events to keep your compliance profiles up-to-date. All the time.
Extensive Security Features
The Kroll Compliance Portal contains a robust security architecture to help protect your valuable information. The suite of security features and certifications include:
TRUSTe Certified Privacy Seal
ISO 27001 certification
Independent evaluation in the form of SOC 1 (SSAE 16), SOC 2


LexisNexis® is a registered trademark of Reed Elsevier Properties Inc., used under license.

/en/services/compliance-risk-and-diligence/compliance-portal
/-/media/kroll/images/banners/services/compliance-risk-diligence.ashx
service
Disputes
Expert analysis and testimony in the context of litigation and/or commercial disputes
Disputes